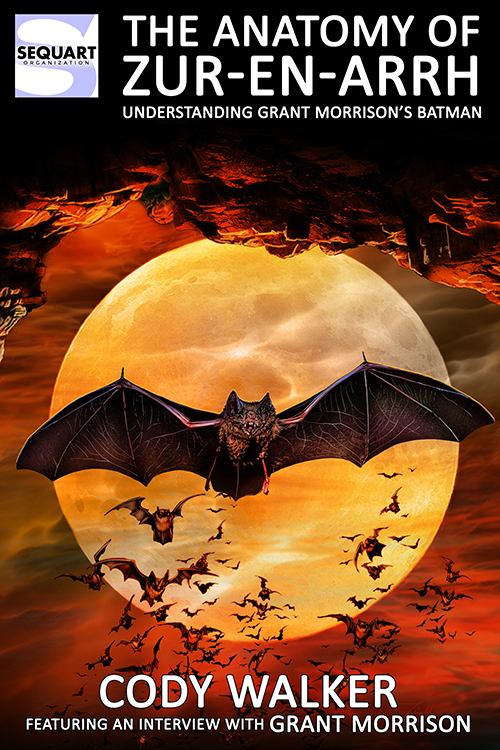 A new book has been released from Sequart called The Anatomy of Zur-en-Arh: Understanding Grant Morrison's Batman. The book delves into Morrison's history with Batman beginning with Arkham Asylum and his time with the Justice League. It then catches up to the present with a in-depth look at his seven year run with the character that just wrapped up last year. Here is the offiicial synopsis:
Grant Morrison has made a career of redefining heroes, but his work with Batman has been the most comprehensive. From Arkham Asylum and JLA to his seven-year run on Batman, Morrison has redefined and reworked the Caped Crusader from the ground up. He's also introduced new characters (such as Damian Wayne) and new concepts (such as Batman, Inc.).
The Anatomy of Zur-En-Arrh analyzes Grant Morrison's Batman, including how it understands and reinterprets Batman's long history. Featuring an interview with Grant Morrison.
The book is available now in print on Amazon as well as in Kindle edition.
Posted by Dustin Fritschel