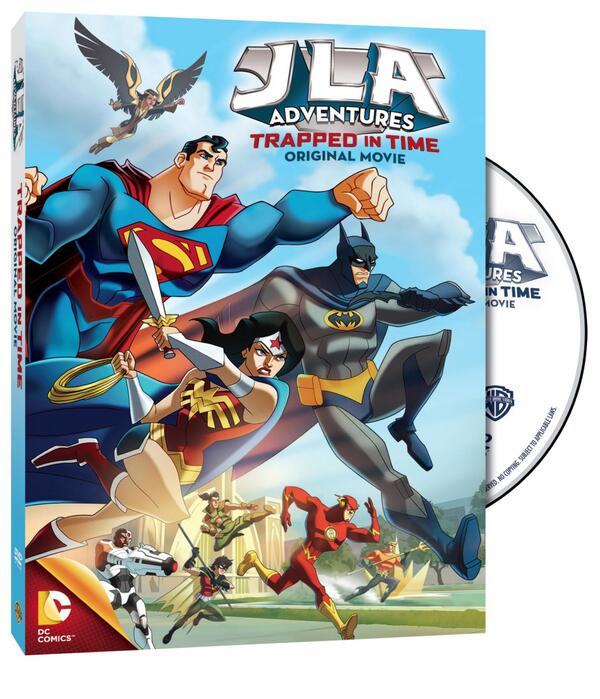 With Justice League: War being at the forefront of the DC animated features coming out February 5, 2014. Warner Bros. had another animated feature coming out that was completely unexpected and will be exclusive to Target retail stores, JLA Adventures: Trapped in Time.
JLA Adventures: Trapped in Time was a secret project called "Project X," where a couple of people such as producer, Giancarlo Volpe from Green Lantern: The Animated Series were working on this feature. According to Volpe, he addressed that the tone of this feature is more family oriented than Justice League: War and is a stand alone. The feature's run time is about 52 mintues long with traditional 2D animation, featuring the Justice League and the Legion of Doom. According to World's Finest, he characters will be voiced by Grey DeLisle, Dante Basco, Jack DeSena, Diedrich Bader, and Jason Spisak. The character designs are from Lynell Forestall who worked on the designs for DC Nation's Black Lighting shorts. The feature will be scored by Frederik Wiedmann (Justice League: Flashpoint Paradox).
The feature will be released as a DVD exclusively at Target stores on January 21, 2014.