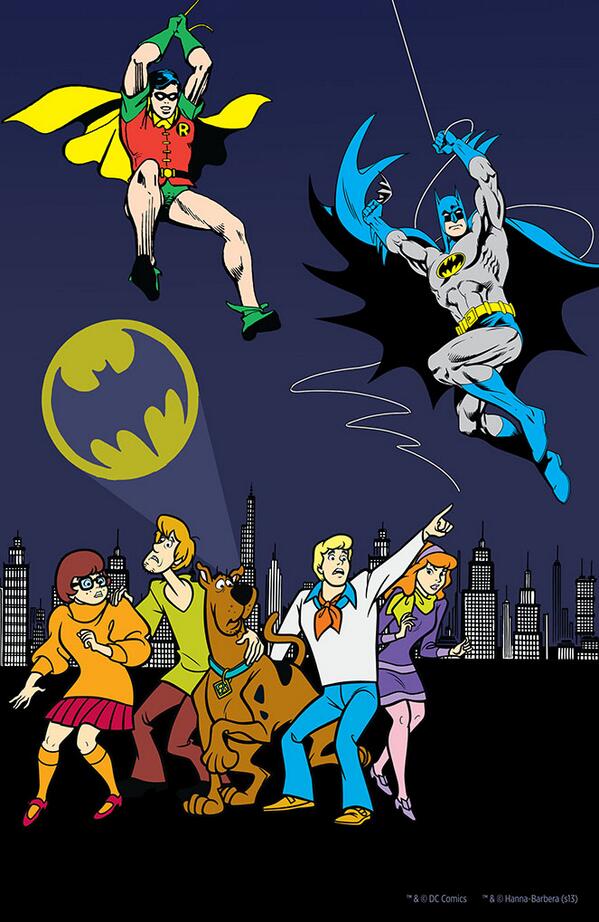 The next panel from DC Comics focuses on the digital series' that are released weekly. Among the creators on the panel included upcoming Batman Beyond writer, Kyle Higgins, upcoming Justice League Beyond writer, Christos Gage, Injustice: Gods Among Us writer Tom Taylor, Batman: Arkham Unhinged writer and Batman: Li'l Gotham co-writer, Derek Fridolfs, Batman: Li'l Gotham co-writer Dustin Nguyen, and Smallville Season 11 writer, Bryan Q. Miller. Here are the highlights reltaing to The Batman Universe.
-Upcoming Legends of the Dark Knight arc will feature Clayface by Shane Davis.
-November will see the launch of a new series called Scooby-Doo Meets Batman and Robin written by Sholly Fisch.
-Justice League Beyond will compliment the upcoming Batman Beyond stories written by Kyle Higgins.
-DC Nation shows will become digital first series with Beware the Batman launching in October and Teen Titans Go! in December.
-The recently introduced Batgirl Beyond will appear in the future stories of Batman Beyond.
-Batman Beyond will be retitled Batman Beyond Universe.
-A question was about Stephanie Brown's hair being recolored in Batman: Li'l Gotham and the panel dodged the question.
-A new villain named Rewire will appear in Batman Beyond.
Posted by Dustin Fritschel