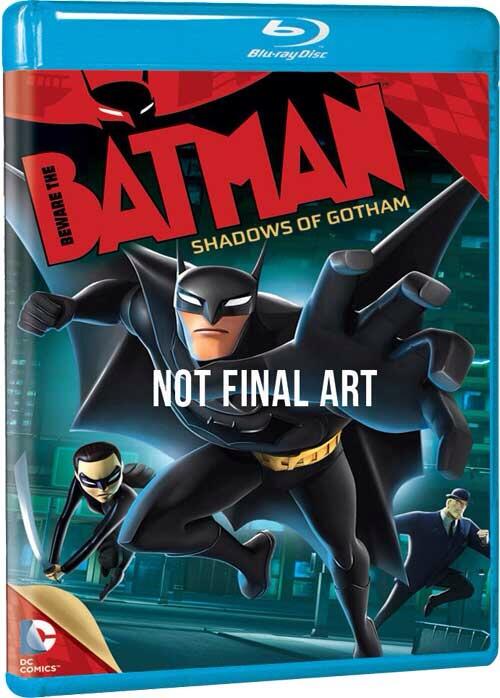 Beware the Batman Blu-ray details have been revealed as well as the release date.
Warner Archive has announced some details on the release of Beware the Batman Blu-ray that will be coming out February 18, 2014. The retail price on Warner Archive will be selling the Blu-ray for $19.95. The running time will be about 286 minutes. Here is the official synopsis:
ALL-NEW ADVENTURES AGAINST VICIOUS VILLAINS!
Another night falls in Gotham City and the ever-vigilant Dark Knight watches over his city and its citizens. With the help of his ex-secret agent butler, Alfred, and sword-wielding assassin Katana, the Batman wages a tireless war against Gotham's twisted criminal underworld. Buckle up for 13 all-new adventures from the first season, and ride along as Batman battles the evil machinations of Professor Pyg, Magpie, Mister Toad and criminal mastermind Anarky. It's a crime-fighting collection of hidden clues, cool tech and detective thrills as Batman prowls in the shadows, ready to deliver action-packed excitement and justice!
While the DVD of the series will be available the same day at major retialers, Warner Archive will be the only place to get the series on Blu-ray.
Posted by Kristina Collins